Giving Back
"We make a living by what we get, but we make a life by what we give."
Winston Churchill
Annually, we make a donation to a 501 (c)(3) non-profit charity. Our designated charity for this year is the Boys and Girls Club of America.
For more than a century, the Boys and Girls Clubs have helped put young people on the path to great futures. Their mission is to enable all young people, especially those who need us most, to reach their full potential as productive, caring, responsible citizens.
Boys & Girls Clubs annually serve nearly 4 million young people, through membership and community outreach, in 4,300 Clubs throughout the country and BGCA-affiliated Youth Centers on U.S. military installations worldwide.
For more information about the Boys and Girls Club of America or to make a donation, please visit: https://www.bgca.org/about-us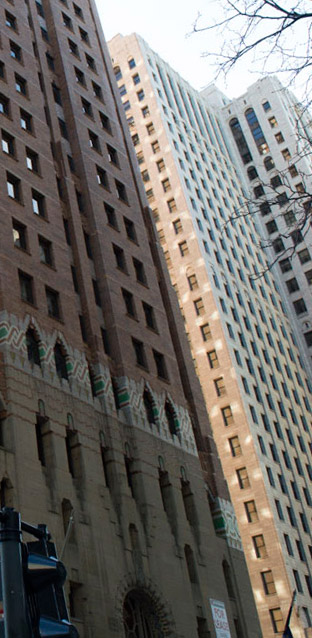 We're Here to Serve Your Surety Bond Needs
Knowledgeable and Friendly Service since 1993
Commitment to Excellence
Simple Application Process
Multiple National Surety Companies
Checks and Credit Cards Accepted
No Financial Statements Required (in most cases)
High Risk Bond Sources Available
Various Surety Bond Delivery Methods
Affordable Pricing
Contact us by phone, email or fax
More Info

Continue
What Customers Say
"We are a used car dealer selling primarily classic cars. At times we will purchase a car without a title and because of the age (50 years plus) we apply for a bond, so we can get the title quicker. The Staff at AEC, Inc. is wonderful and very helpful. I would recommend them to anyone. I will send an email with the required information and within an hour or two we have the email with the paper work. I can then take it to the Secretary of State office after work."
"AEC, Inc. is our current Bond Company. We are always pleased with the level of service offered and the Staff always meets our expectations and beyond."
"I have dealt with AEC, Inc. for about 20 years; I am very satisfied with them, great people to deal with. They always go the extra mile for their customers! "
"AEC, Inc. has been very good company that we have been doing business with the last 5 years. They provide us with bonds on a timely manner and are very prompt in handling any problems that may arise. "
"I have been a customer since 2004, when I took over the family used car dealership. AEC, Inc. goes above and beyond to make good business recommendations and offer support. They have not only met, but also exceeded my expectations. Communication is always received in a timely manner. The Staff always shows a genuine interest in my dealership as a customer."
˙˙
"AEC, Inc. has been great for my used car business. The Staff is very helpful, prompt and professional. AEC, Inc. has exceeded my expectations, and I would recommend them to anyone. "
"We recently activated bonding services for our dealership with AEC, Inc. Their knowledge of the industry requirements and protocols addressed our requests in a professional manner and expedited time frame. These attributes are a valuable asset to any dealership operation in today's regulation oriented environment."
"I would like to thank AEC Inc. for their knowledge and support. The Staff is very responsive to our questions. I would recommend AEC, Inc. for your bonding needs. "
Affordable Web Based Programs